Thank you for your interest in Innovative Health's case study featuring Allegheny Health Network!
Click below to find out how Innovative Health and S2S Global help Allegheny Health control new costs and offset increasing costs to free money for new projects that improve patient care.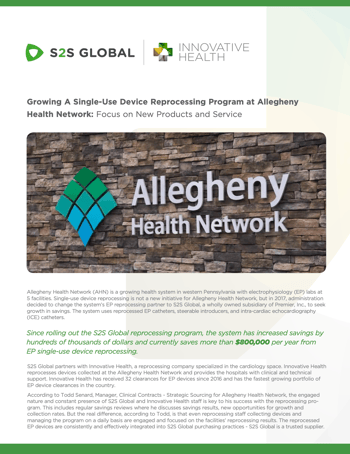 Want to learn more about reprocessing?
Visit the How It Works page for a brief explanation of the steps involved in reprocessing with Innovative Health!
Or reach out to us via phone or email:
Phone: 877.400.3740